The Vice-Chancellor of The ICT University, Professor Jean-Emmanuel Pondi has been out of the country imparting students of the African International Relations at the oldest and most prestigious Diplomatic Academy in the world. He has spent three weeks teaching students at the academy in Vienna.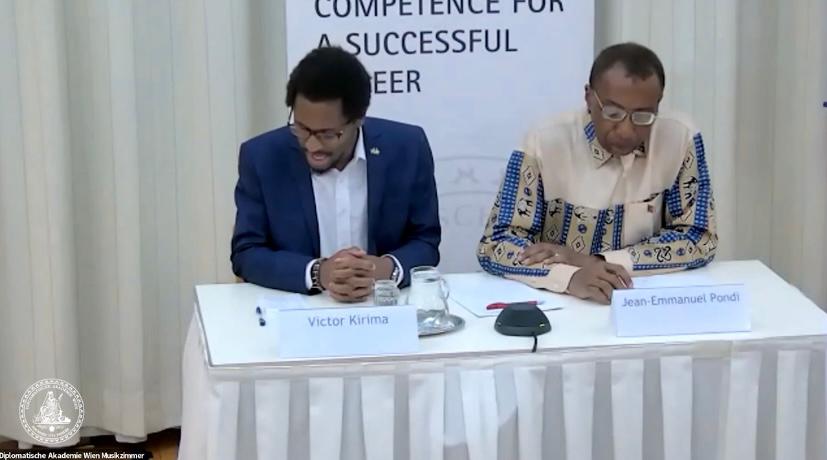 The Prolific and endowed professor recognized both nationally and internationally due to his high-profiled educational background and beyond, is equally currently in Bavaria, Germany where he has also conferred a public conference at "The Technological University of Roding under the theme, "African Renaissance in the 21st Century: Miracle or Mirage?". On the occasion of its 10th anniversary, Multikulti-Integrationsverein Roding e.v, planned an event package with Prof. Jean-Emmanuel PONDI, a high-ranking researcher from Cameroon; expert in political science and international relations. The objective of the lectures was to present the African continent to an audience that obviously has a very restricted insight into the realities concerning that part of the world. The aim was to provide realistic description and analysis of the problems faced by Africa. The important assets present on the continent were highlighted, as it is not well known or understood on the international scene. The undeniable richness of Africa in natural resources were equally stressed and linked to its history, culture and future perspectives. What Africa really needs today is objective and win-win partnership in all domains, rather than compassion and pity, as well as the recognition of its home grown talents and creativity, in place of permanent attempts to impose inappropriate solutions to its genuine challenges.
Meantime, Professor Pondi has also presented at the Roding Municipal Hall on the topic, "Africa Today: Realities and Misconceptions" right before Municipal Council in the presence of the Lady City Mayor of Roding City.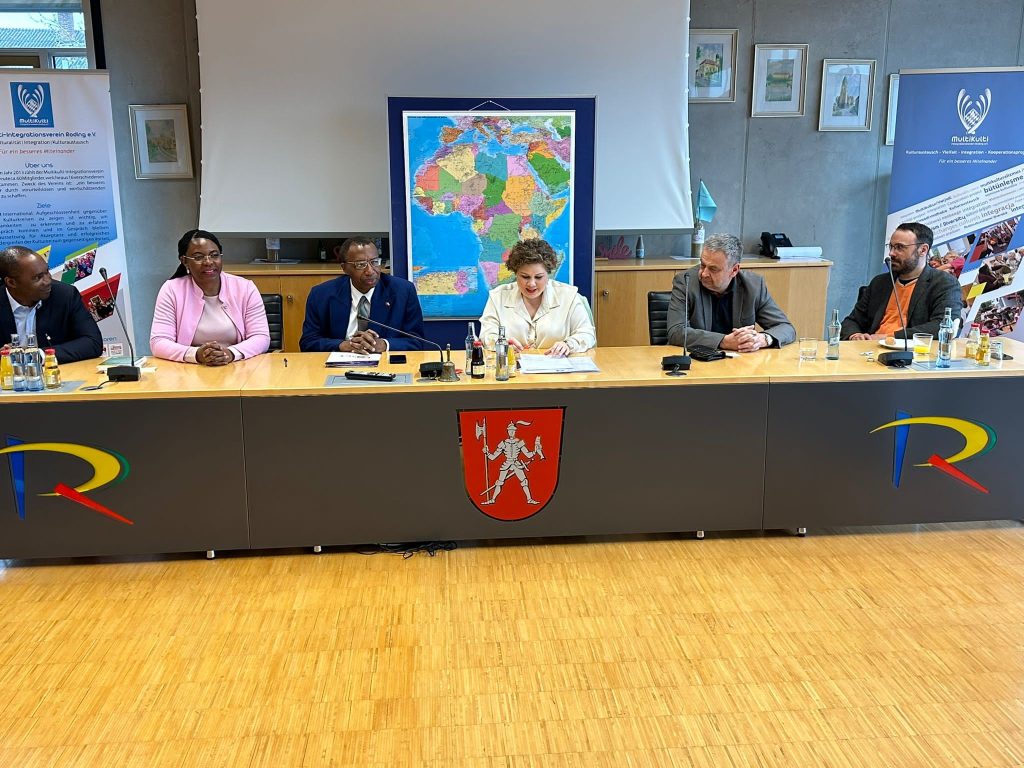 It is worth mentioning that, added to the aforementioned intellectual exchanges, our dear Vice-Chancellor, Professor Jean-Emmanuel Pondi on April 18, 2023 only few days before the Africa Day that celebrates the founding of the OAU every May 25. He equally gave a talk as the guest speaker during a conference on the theme, "1963-2023. Sixty Years After the Creation of the OAU: Achievements and challenges Ahead". Due to the rich educational background and a prolific traceable career path, The Vice-Chancellor of The ICT University, Professor Jean-Emmanuel Pondi is recognized in almost every part of the universe. The ICT University feels elated for this milestone and highly solicited performances by Professor Jean-Emmauel Pondi.