The president Board of trustees of the ICT University, Professor Victor Mbarika has once again given Entrepreneurship a face lift.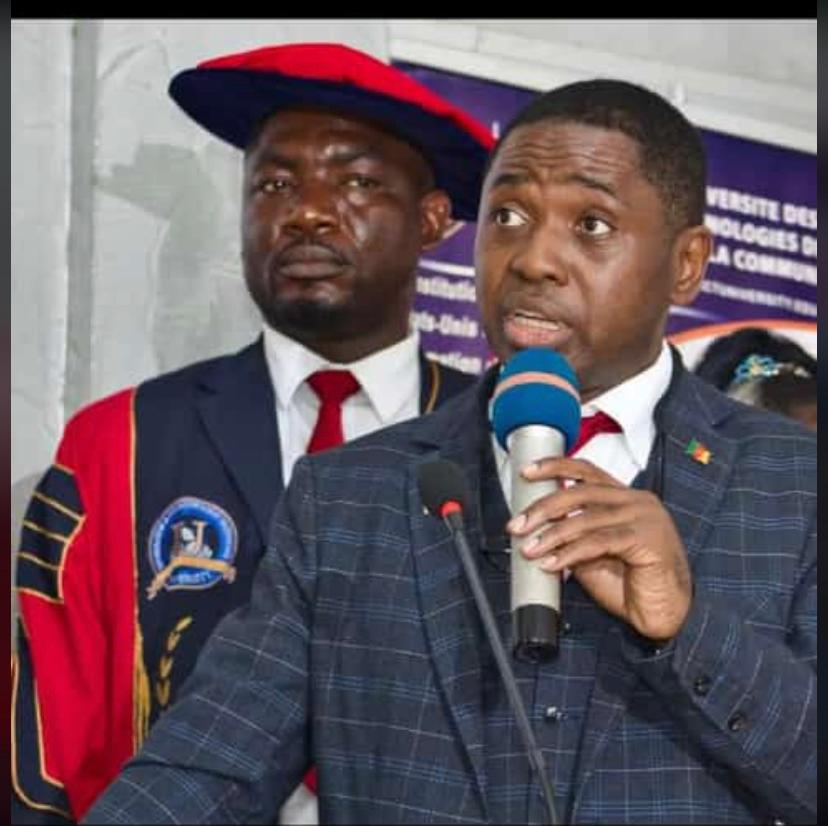 This is following his recent interest and gesture in sponsoring the Level Up 2023 organized by an ex-student of The ICT University, CEO of Spark Afrik Mr. FAI Timothy. As a visionary in the advancement Of Cameroon, it is no gain saying that, he has been promoting this vision in every facet and this is just one of them.
The Level Up program is all about a LEVEL playing field where successful entrepreneurs, tech leaders, diplomats, Fintech pioneers and leaders in the sport sector meet with the next generation of ambitious youth both from within and out of the country. It is a program that equally brings passion and capital together.
As part of significance, this program is
garnished with keynote speeches, round table conversations, a grand gala and a business lunch, Which provides students with the opportunity to network and build new partnerships and relationships with prominent people across the
world.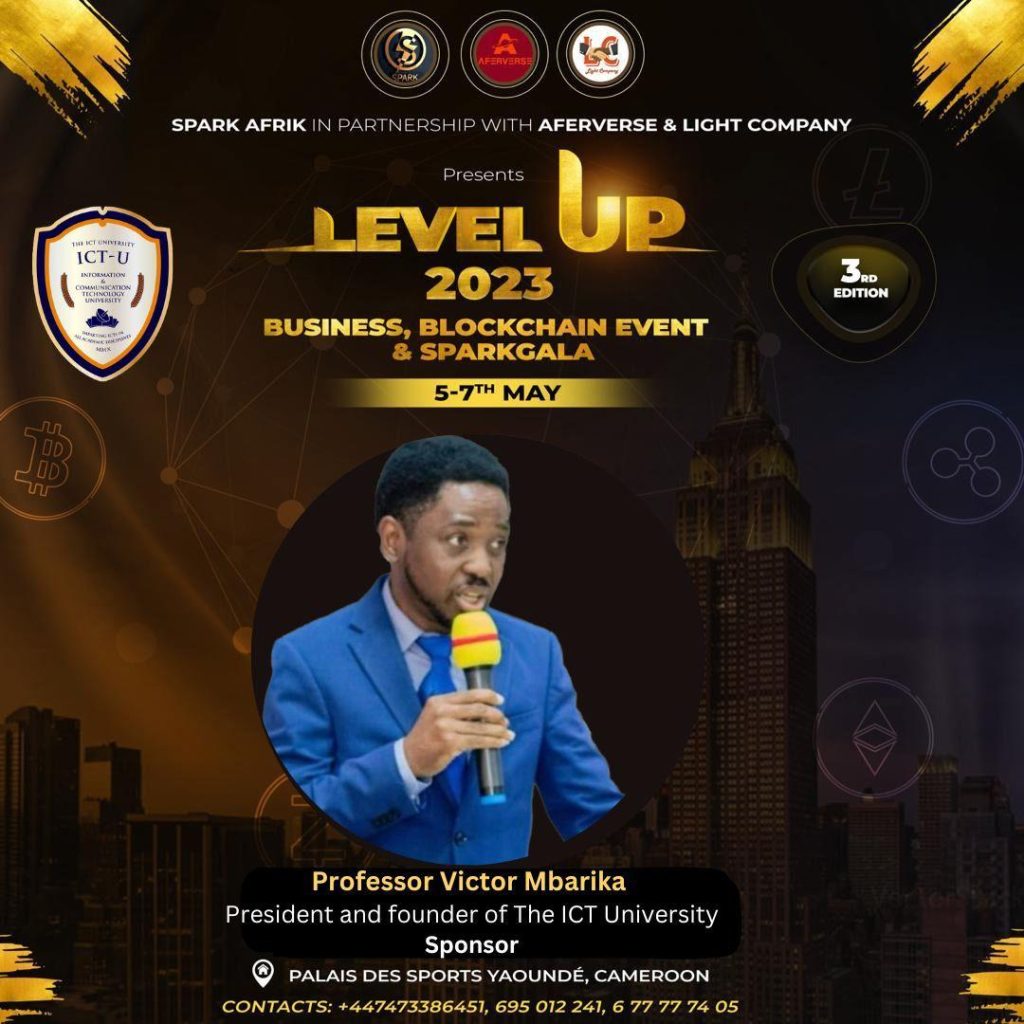 Students of The ICT University will benefit from a 66.66% reduction as a result of the Sponsorship offered by the President of the BOT of The ICT University in support of the level up revolutionary event.
The ICT University students are exuberant about this groundbreaking inventive of Professor Victor Mbarika in ensuring a secured professional future for them.