The ICT University awards its deserving students. It was last Friday in Yaoundé.

The joy could be read on the faces of ten students of Ict University last Friday. The best of this university institution had the chance to be honored by the top management. It was in the presence of the rector Jean Emmanuel Pondi and the president of the said university, Professor Victor Mbarika.

The ceremony was the materialization of a new tradition, a concept called "Ict university dinner with the vice chancellor", now dedicated to students who have distinguished themselves by their academic brilliance. For Martial Otabela, the director of the communication division of Ict, "it is about saluting the efforts of those students who make the pride of our university through their stratospheric grades. It is a spirit that we want to cultivate.

For the creator of the concept, Professor Jean Emmanuel Pondi, "those who do great things must be encouraged. They must be congratulated because the university is a place of excellence and competitiveness.

10 students, from level I to level IV, were awarded certificates of merit. Yatcheu Sara Lagrace, a level III student in information system and network, said she was very honored to be among the winners. "It was not easy, but with the help of the teachers, I succeeded. This encourages me to work harder.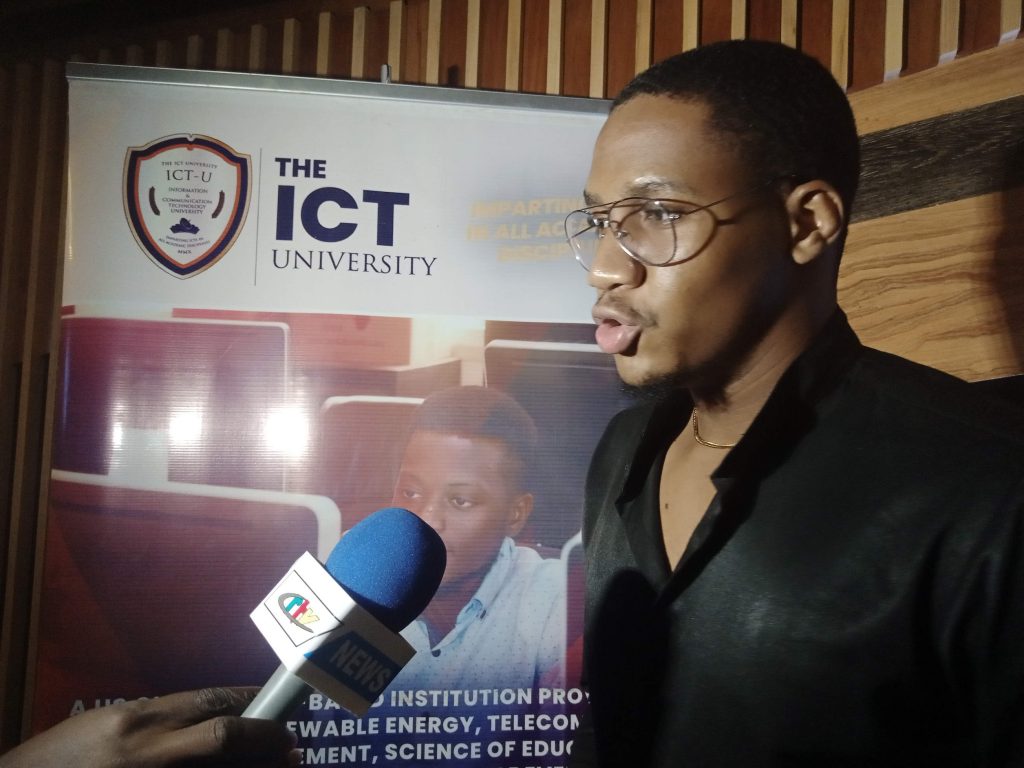 Fomena Tsatsop Valdes Joël, a Level I student in Information Systems and Networking, said: "It is a great first for me to see a university award its students in this way, in a pleasant environment and in the presence of the institution's decision makers. It is an honor that pushes us to make more efforts.
The winners were encouraged by President Victor Mbarika, who came all the way from the United States to give them a "I am proud of you, you are special students. Work harder.
This post is also available in: Français (French)